ABOUT US
Towfiq Building Construction & Transporting Co. Ltd is a registered Building and Construction Company that engages in all modes of works pertaining to Building and Civil engineering works.The Company was registered on 30th July 2010.
We are committed to the giving all our customers the real taste of their desires. We long to offer the highest modes of service delivery in its performance in the building and construction industry. Within our management are teams of specialized personnel that help in the production of the desired work outputs as desired by our customers. We believe that for this goal and objective to be achieved we have to equip ourselves to maximum standards, work as a team and aim high always.
We have been operating on many spheres that involve development projects for the businessman and residents in Narok County and the entire country as a whole. Our foremen, project managers, supervisors as well as workers are well motivated to ensure a smooth running of the services bestowed to us.
This is also to ensure that there are quality work outputs and efficient results. Most vital mission being to return value to the projects at stake through accelerated construction and innovative planning.
WHY US

We are Certified
We are fully certified in the various categories by the National Constriction Authority .  This has enabled us to win many tenders

Qualified staff
We have technical and the qualified staff as well as good managers who are always on the check for all the works to be undertaken.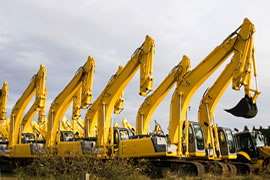 Plants and equipment's
We have  the necessary required  plants and equipment's for executing their different works. This is for the sake of a faster delivery to our customers.
Mission Statement
With a well-defined direction in place, the path to realizing our Vision is based on fundamental drivers, instrumental in achieving our goals. Our mission:
To undertake the engineering and construction business with a focus on becoming the cost leadership while excellence in every aspect to meet customers' stringent requirements regarding quality, on-time delivery, safety and environmental concerns.
To develop an effective management that stresses productivity, perpetual development of the organization, and instilling work ethics in all personnel.
To build value for the organization in order to become a unique and distinct firm.
To remain focused on controlled organizational growth and recognizing those who contribute to this growth.
Vision Statement
The Company is not just a construction company. We are a dedicated team striving to bring growth to our community, helping to maintain existing companies and assist our clients in making their dreams become a reality.
The Company continues to move forward in become the leading Engineering and Construction firm in Thailand and eventually the region, by consistently delivering projects that meet international standards.